mySQL powers data logger
Datalog's ANAX 500 logging system runs QNX real time OS.
Calgary-based Datalog has just released the ANAX 500, a new data collection system for mud logging units. The ANAX 500 supports offshore operations with high speed acquisition and data management for drilling optimization and hydraulic analysis. The unit handles TVD, multiple wells and geoscience logging. Security is provided by dual recording to twin hard drives and a redundant CPU.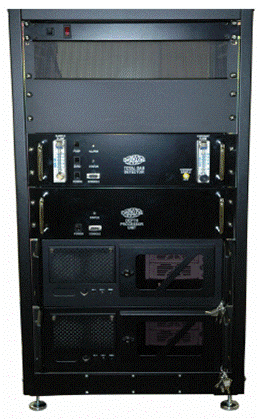 mySQL
The secure unit leverages open source mySQL databases to store logging, BHA, drill string, pipe tally and directional survey data. These databases allow for data mining of unusual events and comparison with other wells for optimization.
WellWizard
ANAX 500 adds enhanced data compilation functionality to Datalog's WellWizard remote collaboration package provides offsite personnel secure access to the same data as seen at the wellsite. Datalog develops wellsite server software on QNX Software's Neutrino real time operating system.
© Oil IT Journal - all rights reserved.