Remote data capture with GeoSCOPE (August 1999)
Hampton's GeoSCOPE has allowed Ramco's engineers and geoscientists to analyze 30 years of data from Azerbaijan's largest onshore oilfield, Muradkhanli.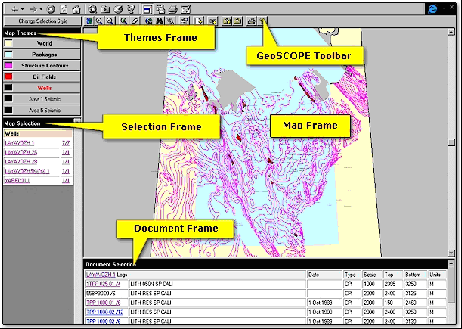 Hampton Data Services' GeoSCOPE is a web-based E&P document management system and GIS. GeoSCOPE was used by Ramco to evaluate a large oilfield in remote Azerbaijan. Armed with scanners, field notebooks and satellite phones, Russian speaking specialists performed on-site capture of the legacy paper data which was then transmitted back to Ramco's London HQ on tape and CD-ROM. Hampton's MD Wally Jakubowicz told PDM "This is where GeoSCOPE really comes into its own as the data can be loaded and made available for analysis immediately.
video
The data base has moved around with technicians and specialists adding their own layer of knowledge. We even added video footage of the well site and other key locations to add to the completeness of the picture. Video reports of meetings about the site can also be stored in GeoSCOPE".
future is XML
Jamie Cruise, Hampton's head of IT "We believe that current data management systems are blighted by poor interoperability, inflexibility and high maintenance costs. We are using web technology to build a new generation of dynamic information systems. GeoSCOPE uses commodity internet technologies and XML is the new paradigm for computer-to-computer interoperability. XML allows us to generate appropriate log displays automatically when viewing legacy log formats over the 'net from within GeoSCOPE. More from www.hamptondata.com.
Click here to comment on this article


If your browser does not work with the MailTo button, send mail to pdm@oilit.com with PDM_V_3.3_9908_11 as the subject.
© Oil IT Journal - all rights reserved.